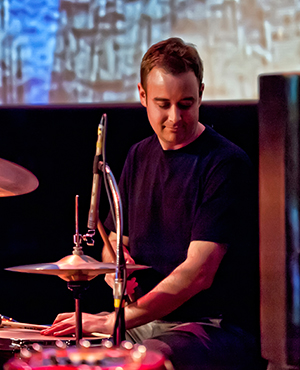 Alex is a drummer & percussionist based in the San Francisco Bay Area.
Currently, he plays with:
Ken Cook Trio, Chris O'Connell & the SmartAlecks, Silvestre Martinez,  The Doug Miller Quartet, Jason Gillenwater, Cody Anderson Trio, and Steve Lucky & the Rhumba Bums.
Alex has also performed with: Tyler Blanton, Noam Lemish, Rara Tou Limen Haitian Dance Company (with Daniel Brevil), Randy Vincent, Mel Graves, Chuck Sher, Dan Wilensky, Jeffrey Halford & the Healers, Mel Martin, Edo Castro, Terrence Brewer, Mimi Fox, Kathleen Grace, and The Jazz in the Neighborhood Collective.
Audio Samples