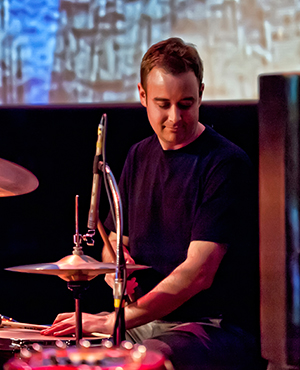 You can catch me playing around the Bay Area with a variety of groups, including: The Ken Cook Trio, Chris O'Connell & the SmartAlecks,  The Doug Miller Quartet, Jason Gillenwater, and Steve Lucky & the Rhumba Bums.
I also perform as a sideman with many others.
If you are interested in drum lessons, please check out the teaching page.  Feel free to contact me with any questions, or if you would like more information about lessons.
Music is a wonderful thing, and I feel very fortunate to spend my time doing what I love.
Thanks for visiting!